In this, the season of giving thanks, we need to acknowledge Old Homestead Farm, and their dedication to our farmers markets for the past 5 years.
We are forever thankful for Old Homestead Farm. It is with a heavy heart that we share with you the news that the 2018 Thanksgiving Market will be their market. After 70 years in business, they have sold the farm. Jenelle, the farmer's daughter and new mother herself, is the face of Old Homestead at our markets, backed by her mom & dad, and a host of dedicated farm hands back home in Ronks. Farmers markets without Jenelle are difficult to imagine - she will be terribly missed as a farmer, an inspiration and a true friend. We wish Jenelle, and the entire family, the very best of everything moving forward. We hope she will visit us often with her beautiful daughter Eleanor.
Participating in the 2018 Thanksgiving Market
Please note: Pre-Orders are STRONGLY ENCOURAGED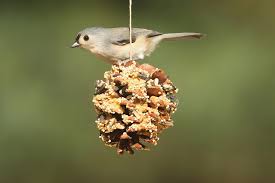 We're making pine cone bird feeders with the kids at the market. We want our wintering birds to celebrate Thanksgiving too!
No peanut butter will be used!
Tried and True Thanksgiving Recipes!
Need some suggestions for Thanksgiving Dinner using local fruits, veggies and meats?
The Turkey, Gravy, Stuffing and Compote
I've used this same turkey recipe and cooking technique since it was published by Martha in 1995, always with a farm fresh bird, and perfect every time. The drippings make the BEST gravy too, especially with a dose of madeira! Stuffing? This recipe with oysters can't be beat.
The Taters
Two recipes I make every Thanksgiving - Vanilla Bean Whipped Sweet Potatoes and Mashed Potatoes with Celery Root. And as a PA Dutch girl, I appreciate a really peppery Potato Filling. Maple, Miso and Sweet Potatoes - an amazing combination.
The Leftovers
They thought I was crazy to use leftover turkey to make anything other than turkey sandwiches the day after Thanksgiving, until Bang Bang Turkey.